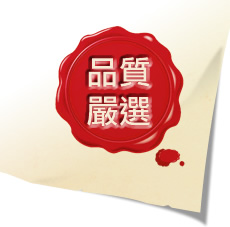 NSS Group Seven Guarantees for Customer to Trust
Guarantees
Network drive a new wave of globalization and it has changed the rules for the operation of many industries to overthrow tradition. For the losers and winners are translocation and only thing not changing is business still focused on customer needs. NSS leaded the same industries that we will be the essence of performance feedback to customers. Therefore, NSS proposed seven guarantees for customer to trust.
First Guarantee: 30 days free trial!
Second Guarantee: If we took over 5 hours on support service for machine fails and you will receive the gift coupons from us.
Third Guarantee: "Shop with Confidence Guarantee!" We guarantee to refund your money at any time, if you are not delighted with your purchase.
Fourth Guarantee: Price guarantee, we will rebate in twice of price difference! Please look up the detail of ruleshttps://www.nss.com.tw/host/Host_websprice.php
Fifth Guarantee: In order to protect the right and interests on E-mail customer service will complete processing in 5 hours! (only in office hours: M-F 09:00~18:00 )
Sixth Guarantee: Guarantee to give customers the fast and the best service for 24/7!
Seventh Guarantee: NSS obtained "Trusted online store" certification by Ministry of Economic Affairs, R.O.C., SOSA(Secure Online Shopping Association) certification, and "Excellent Website" certification by Net Consumers Association !
Lead
NSS with the industry-leading data presented for customers continue to rely to use of benefits. We believe that the key for NSS can wining competitiveness not only focus on core business apart, we can also understood on customer needs, and integrated supply chain. We make our service innovation and to create the most effective network management platform.
Introduction of high cost-effective FreePay cash flow mechanism, FreeWeb Website Builder Packages and trusted by customers using.
Since its establishment in 2001, for the growth rate for each year is 100% made to growth target and operating goodness.
In 2005 became 104 Human Resource Bank careers endorsement, we are endorsement ads published in major media.
In 2005 by 104 Human Resource Bank as "happiness business" and interviewed.
First company to introduce "Taiwan Data Center" Web Hosting VPS service in Taiwan.
First company to introduce an "unlimited" storage web hosting in Taiwan.
First company imported one million TWD Call center for customer service center system in Taiwan.
First company to introduce 365 days 24/7 customer service center (Call center) in Taiwan.
First company to introduce a website fast passes! (Paid by credit card and your website active in five minutes).
In 2011 award for favorite female intimate the first vote of the enterprise from yes 123 Human Resource Bank.